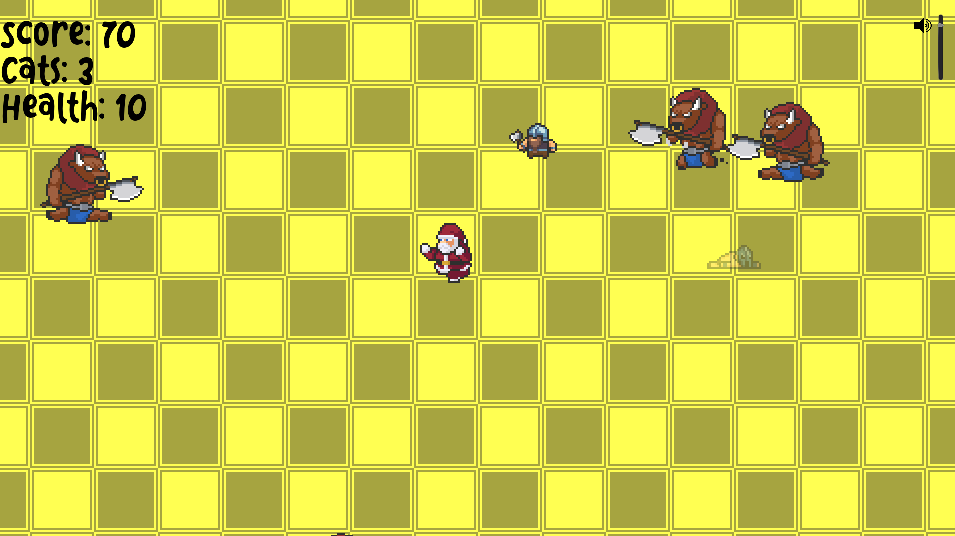 Santa Claus And The Cats And The Bad Guys
You are Santa Claus. Try to collect cats while you are fighting against bad guys.
Controls:
| | |
| --- | --- |
| Movement: | Keyboard: Arrow keys or W, A, S, D or X-Box Controller D-Pad |
| Attacks: | Keyboard: H, J, K, L, U or X-Box Controller A, B, X, Y, R1 |
other controllers may work too (e.g. Playstation Controller)

Credits:
Sprites:
Santa Claus, Gladiator, Minotaur, Dwarf:
by Elthen / Ahmet Avci https://www.patreon.com/elthen https://opengameart.org/users/pixelthen
Cats:
by bluecarrot16 https://opengameart.org/content/lpc-cats-and-dogs
Music:
Various Artists: archive.org https://archive.org/details/kzz003/02_-_percy_wenrich_-_the_smiler.mp3
Font:
Like Snacking: by 7NTypes https://www.dafont.com/de/like-snacking.font
Game:
by Tzoop https://tzoop.itch.io/

This game was made using Godot and is a submission for Godot Wild Jam 4:
https://itch.io/jam/godot-wild-jam-4
http://www.godotwild.com/

Download
Comments
Log in with itch.io to leave a comment.
Despite the fact that the soundtrack isn't original, still is awesome to see Ragtime in a Christmas's game. Its a classic.

I really enjoyed the art, the game is pretty fun to play. Congratz! :D
Excelent soundtrack and art choice. The songs brought back some great memories of Christmas for me. Here i how far I have made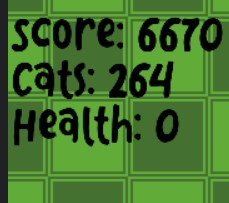 Thank you much! If you like the music you can download it at archive.org . I have put a link in the description / credits, the songs are very old, but are in very good quality, ) You achieved a really high score, very nice! I did not made it anywhere near that score in my tries.